Have a Contract for better Saving and maintenance
Printer Maintenance Service Contract
Annual Maintenance Agreements take the guesswork out of equipment maintenance and repair costs. For a low annual fee, all maintenance, repair and parts costs, excluding consumables such as toner cartridges, drum kits and transfer kits are covered no matter how many times the equipment breaks down. With an Annual Maintenance Agreement, you can protect your equipment against breakdowns while minimizing downtime and potentially saving thousands of dollars.

Annual Maintenance Agreements simplify the process of Maintenance and Repair. No more valuable time wasted waiting on quotes and approvals just schedule a service call through our Customer Service Department. As an added bonus, each Service agreement includes two preventative maintenance calls per year, where equipment is thoroughly inspected, cleaned, lubricated, aligned and calibrated, ensuring optimum performance and minimizing the risk of future problems.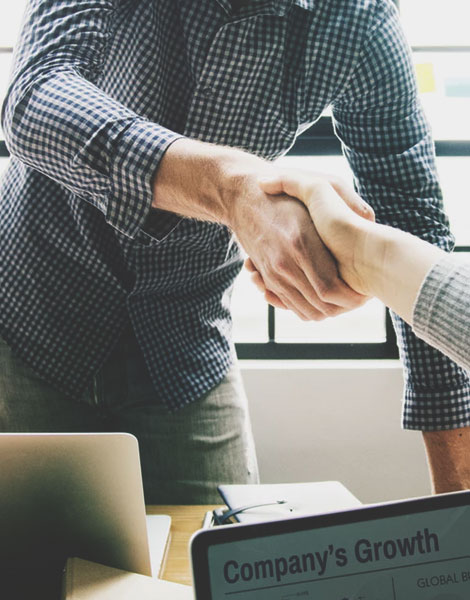 Got a question? Call us on 609-631-6900
Our On-site service allows you the option to have one of our Service Technicians come to you. No matter where you are, we've got a Service Tech available. Your equipment can be repaired and maintained right at your location eliminating the need to take it offline, box it up, and send it to our depot service center.
Our on-site service contract can also be arranged on "Block Time" which covers the equipment at your location. This contract has no expiration and covers labor only.
On-site service works best when you sign up for an annual maintenance agreement. In addition to priority response, your equipment receives two preventative maintenance calls per year – all at your location within 4 hours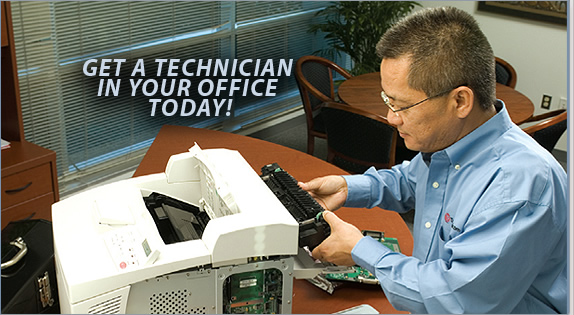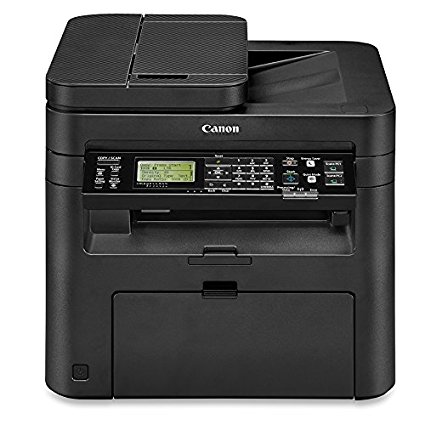 Our On-Site Depot service plan is a great economical service solution if you have a large number of printers or other equipment in a single facility. This blended plan of on-site and depot service allows you to place all equipment in need of maintenance to a central location within your facility. An Advanced Business Systems (ABS) service technician will visit that location at specified intervals to perform any needed service to all of the equipment in that designated location.
Time and Material Service
A Time and Material service plan allows you the flexibility to pay for maintenance and repairs only as you need them. You can utilize time and material service as often as you need it. This type of service is available for both Depot and On-site service plans. All work is estimated and pre-authorized before any work is performed.

Preventive Maintenance can greatly reduce the amount of printer related down time as well as reducing the overall number of printer failures each year. We can Perform Printer Maintenance Onsite within 4 Hours by Factory Authorized Technicians in New York (NY), New Jersey (NJ), Pennsylvania (PA), Delaware (DE) and Maryland (MD).

An Advanced Business Systems (ABS) Service Technician will visit that location at specified intervals to perform any needed service to all of the equipment in that designated location.
We serve most brands for Printer repair

Still Have Some Questions Left?
Call us for a Free Consultation at 609-631-6900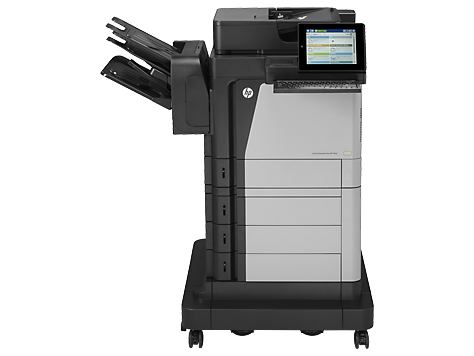 Just wanted to say that your company is great on the response time in servicing our printer. Also your company is very efficient on finding out what the problem is and getting it fixed in a timely manor. I know now a days that everyone only calls with problems or complaints and no one ever hears anymore how great of a job a company is doing from their customers. Looking forward to continue to work with you in the future.
Thursday, October 12, 2017
Thank you for the wonderful help your entire staff provided in upgrading and maintaining our computer system. We truly appreciate the personalized service and quick response to our needs. Your service has been nothing short of exceptional, and we look forward to many years of doing business together.
Thursday, October 6, 2016
I have been dealing with Advanced for about five years. Every time I call for printer support I am treated very professionally. If my problem requires an onsite visit the tech is on time and very knowledgeable about the product he is working on.
Thursday, August 15, 2016
Call us Now and be rest assured.
Fill the form on the below link